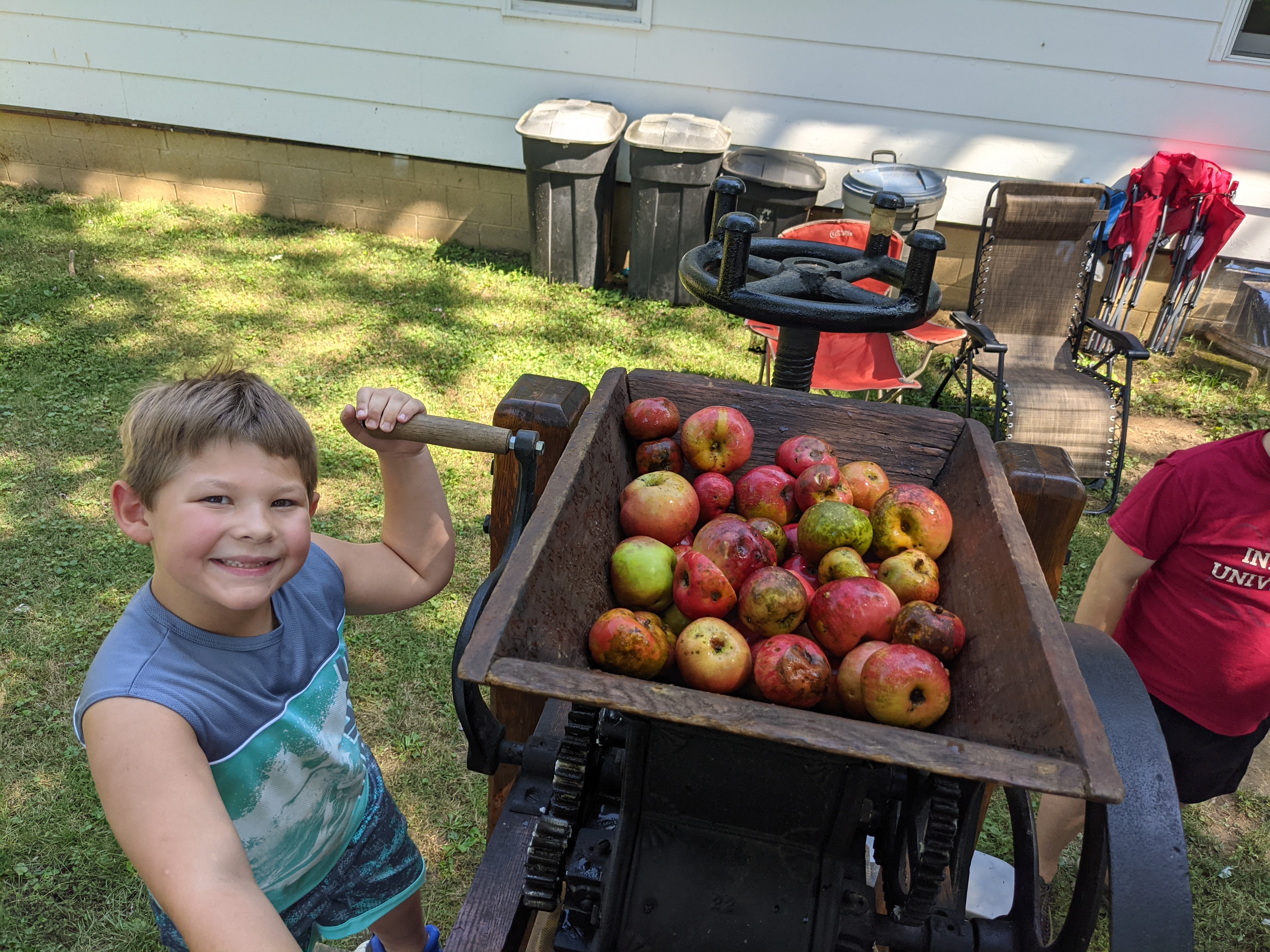 Pressing cider on our 130 year old basket press.
Our family has been pressing and preserving a variety of fruit for decades. In 2015, we purchased the over 130-year-old basket apple press that was previously used as a demonstration press by the Melton Orchard here in Bloomington, Indiana.
We harvested the fruit we pressed from family and friend's trees along with apple trees along roadways (with permission of course).
Covid-19 gave our family a chance to step back from our 9-5 jobs and focus on growing our own business.
We purchased the property our market sits on 2021. The property was overgrown with piles of trash across the yard, and the house in poor condition.
We spent months cleaning up the property (emptying eight 40-yard roll-off dumpsters) with more work left remaining.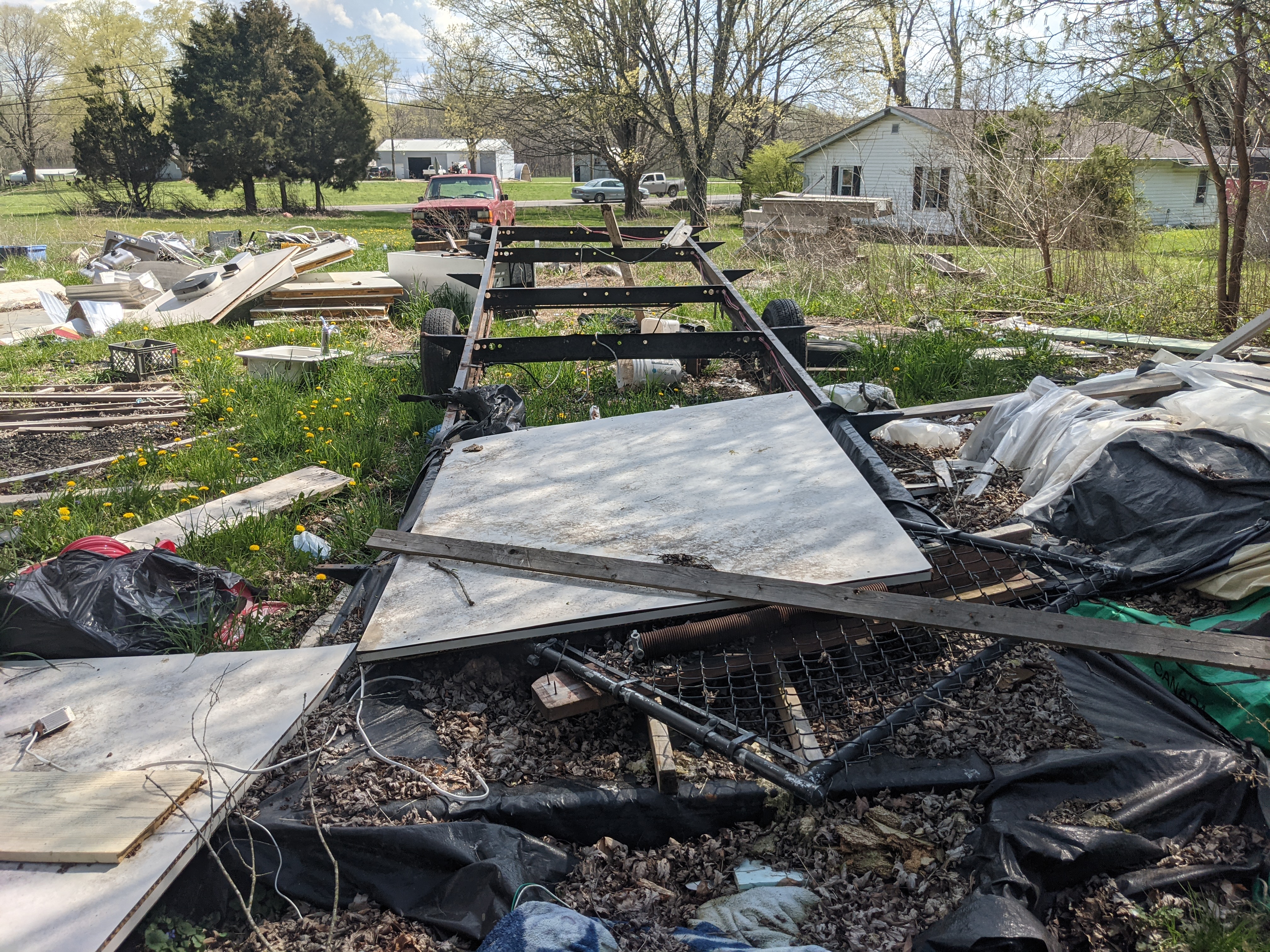 The piles of trash on the property where our current market sits.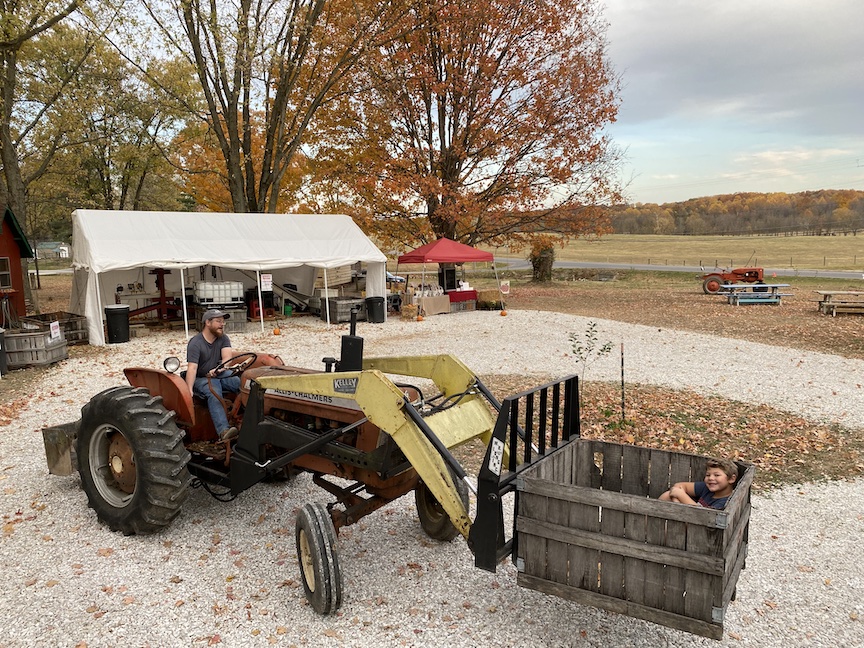 Our first year of the market using the pop-up canopies.
With the property cleaned-up, trees planted, and a cider press purchased, it was time to open our farm market. We started with a pop-up canopy, tent, and small refrigerator.
Additionally, we decided to sell culinary and dessert fruit to add additional items at the market while our orchard in Bloomington matured. We worked with Hainlen Orchard to purchase cider apples to press and #1 grade apples to sell.
2023 provided our family with a unique opportunity to purchase Hainlen Orchard, a 107 year old orchard in northern Indiana.
We said yes, and now operate both Hainlen Orchard and Slaughter Orchard & Cidery to bring local produce and cider to others across the state of Indiana.
Hainlen Orchard will continue growing culinary and dessert fruit while Slaughter Orchard & Cidery will focus on growing hard-cider specific (bitter-sharp and bitter-sweet) apples and producing harvest-driven hard cider.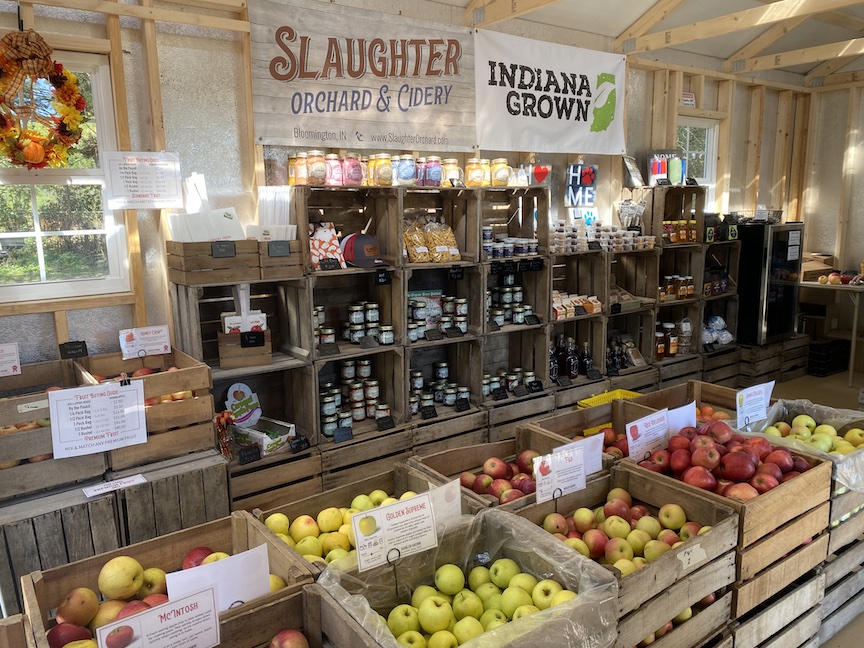 Expanding to bring in new and unique local products from across Indiana.